The Curtain Rises for the Peanuts Gang at MHS
It's time once more for the annual school musical at Manchester High School.  This school year, the musical will be a classic; "You're a Good Man, Charlie Brown."  Cast was set Monday, December 4th, and rehearsals began on Wednesday, December 13th.  I myself am going to be taking part in the musical, playing the character Schroeder.  The auditioning process was quite fun, but also nerve-wracking.
During the fall play, I ushered for their last performing night.  Getting to enjoy the show for free, I sat and watched these extremely talented young men and women as they poured their hearts out playing such difficult roles: children in a concentration camp set in the middle of World War II.  Given their solemn yet wonderful acting, I felt a connection to the students (most of which I knew personally) and thought "This year, why not try and do something like this for the musical in the Spring," and so I decided to go out and audition.
On Tuesday, November 28th, the first day of auditions was held.  This being my first time auditioning for a musical, I went in with a shaky feeling and doubt in myself being able to perform well enough.  That being said, once it was time for me to read a monologue by myself in front of the people judging the auditions, I took a deep breath and began to read the lines.  With as much feeling as I could, and trying my best to portray the correct feeling the scene called for.
After the emotional moment that was my acting audition, I went on to the singing audition.  Singing being one of the things I have done since fifth grade, I wasn't as nervous for this part, but nonetheless concerned as to whether or not I would live up to the right standards.  The pianist that was there to judge me, Mr. McCarthy, calmed me down by cracking a few jokes, and accompanied me as I was to sing "My Country 'Tis of Thee."  As I continued with this audition, he encouraged me to put more faith in my higher registers of singing, as I have always been one to prefer lower notes.  This eventually played in my favor.
Three days later, on the Friday of that same week, I was called back to perform some songs in front of a few judges.  This excited me so much that I was almost impatient throughout the entire school day.  During the callbacks, I was to sing three songs to the best of my ability.  Doing so, I realized some of the guys that were also called back did much better than me.  This again deterred my confidence, but I never gave up hope completely.
Come Monday, December 4th, the set list was put up in the music wing during the second half of the school day.  The moment I was told this during 8th period, I was overjoyed and almost hyperventilating.  Once the bell rang, I rushed to the music hall to see the list, and there my name was, right next to the name Schroeder.  Now knowing I was cast as one of them principal roles of the musical, I was ecstatic.
Rehearsals have been a bit harder for me to endure than anything else I've ever done, and it is somewhat scary to have to rehearse and practice in front of so many cast members and directors at once, let-alone how I'll feel during the actual performance days.  My slight stage fright often gets the better of me, but I push through anyway.  I do feel I can do much better than I have been during rehearsal, and there is always an area of improvement (dancing especially).
Rehearsals have helped me a lot in areas that I needed improvement, and I have so far actually become more comfortable with my tenor roll, though I am traditionally a bass in chorus.  Dancing has also become a bit simpler to me, though I could still use some work on that.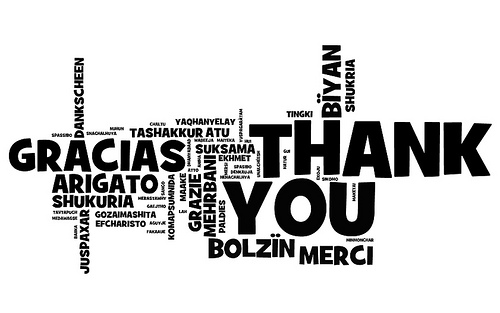 With this tremendous opportunity, I plan to make the best of it and perform my heart out on all three nights.  Thank you to Ms. Shea, Mrs. Navarra, and even Mr. McCarthy for giving me this fantastic chance to show that I can do more than just stand still and sing on stage.  As Lin Manuel-Miranda said in his hit Broadway show 'Hamilton,' "I am not throwing away my shot."  I look forward to this experience.

Hang on for a minute...we're trying to find some more stories you might like.
Cristobal Colon, Staff Writer
Cris is a fun-lover and a gaming enthusiast (he was born with a controller in hand).  To Cris, art is the passion of the soul, and music is the blood...